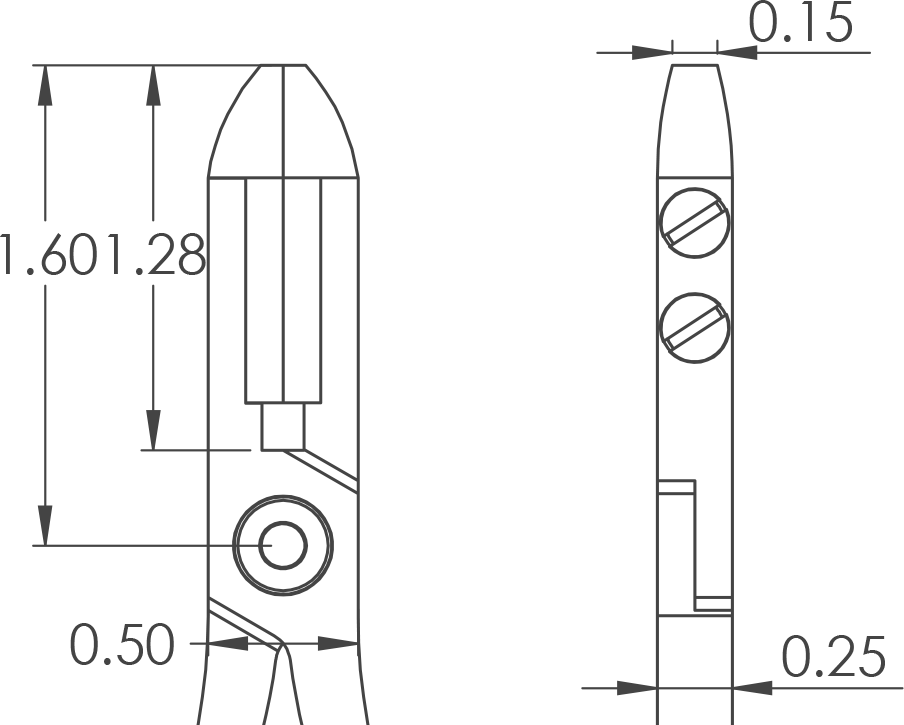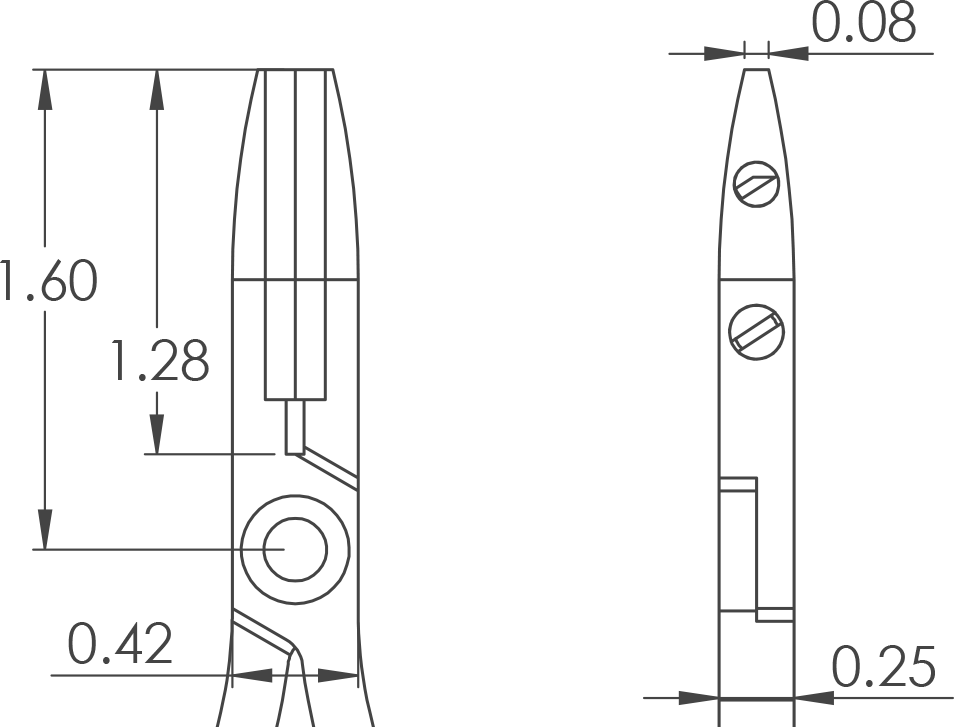 Round Blunt Nose
These Round Blunt Nose pliers are useful in straightening leads and wires when metal-to-metal contact is not desired. The jaws are screwed on and can be factory replaced when needed.

- CUSHIONED Grips - ESD safe (10¹⁰ ohms/sq).
- MOLDED Grips - ESD safe (10⁸ ohms/sq.)

Please Note: if items are Out of Stock they should ship within 8-10 weeks of order placement.
Your credit card will be charged upon placing your order.
Item
Precision Level
Material
OAL
Tip Length
Unit
Purchase

Plier -*****- Carbon Steel- 5.75" Nylon Jaw

531-US

st@rst@rst@rst@rst@r<br><img src="/assets/site/img/usmade.png">
Nylon
5.75"<br>144mm<br><font color="#0d786f"><B>MOLDED Grips</font></B>
1.12"<br>28mm, <div class="drawing"><P>Line Drawing<f><img src="assets/site/img/drawings/531.png">

$184.49/EA

Plier -**- SS w/Nylon Jaw - 5.5"

2831

st@r
Nylon
5.5"<br>138mm<br><B>CUSHIONED Grips</font>

$26.40/EA

Plier -*****- Carbon Steel - 5.75" Acetal Jaws

531A-US

st@rst@rst@rst@rst@r<br><img src="/assets/site/img/usmade.png">
Acetal
5.75"<br>144mm<br><font color="#0d786f"><B>MOLDED Grips</font></B>
1.12"<br>28mm, <div class="drawing"><P>Line Drawing<f><img src="assets/site/img/drawings/531.png">

$162.69/EA

Plier -*****- Carbon Steel - 5.75" Brass Jaws

531B-US

st@rst@rst@rst@rst@r<br><img src="/assets/site/img/usmade.png">
Brass
5.75"<br>144mm<br><font color="#0d786f"><B>MOLDED Grips</font></B>
1.12"<br>28mm, <div class="drawing"><P>Line Drawing<f><img src="assets/site/img/drawings/531.png">

$172.08/EA
---
With Selected Items:
---